OSPF virtual link is a tunnel that extends backbone area through a non-backbone area. It is interpreted by the router as unnumbered point-to-point network. Virtual links must be configured between two Area Border Routers. These ABRs are considered neighbours, by establishing the virtual link between them, although they are not linked physically. The transit area (the area through which the virtual link is configured) must have full routing information and cannot be a stub area.
Virtual links add complexity to a network and should be avoided. Use them only as a temporary fix to OSPF topology problem.
Virtual links are used for the following purposes:
To link an area to the backbone area through a non-backbone area (most common case). On the picture below Area2 was connected to the Area0 via virtual link, which extends Area0 through transit Area1.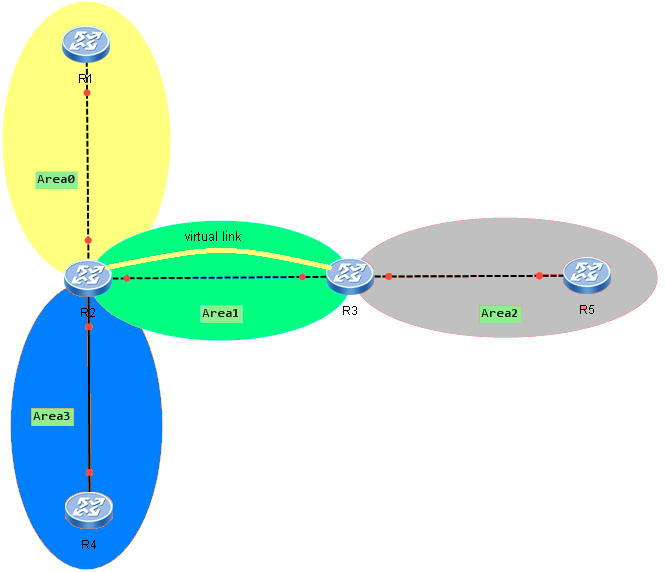 Read More »