Do you know the Private VLAN feature from Cisco switches? The same feature exists on Huawei switches and is called the MUX VLAN.
How does this feature work?
MUX VLAN allows isolating Layer2 traffic of different interfaces in the same VLAN, and still allowing access to common resources.
Look at the topology below. Let's assume that we want to configure our labnariosw switch, so that:
hosts in VLAN10 should be able to ping each other and ping server in VLAN30
hosts in VLAN20 should be able to ping server in VLAN30 but not each other
hosts in VLAN10 should not be able to ping hosts in VLAN20.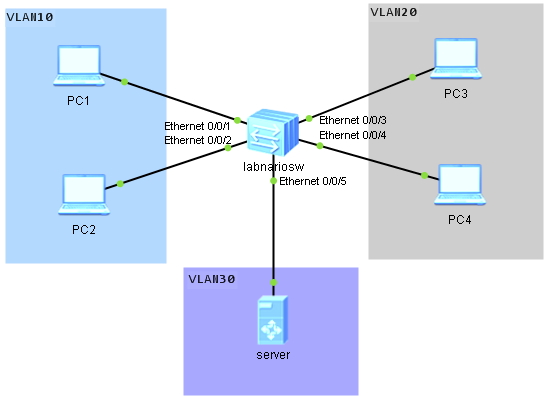 Read More »