Let's keep going and try to configure BGP local preference attribute using route-policy.
We can take full advantage of topology and configuration from the last post: "BGP default local preference in Huawei CLI".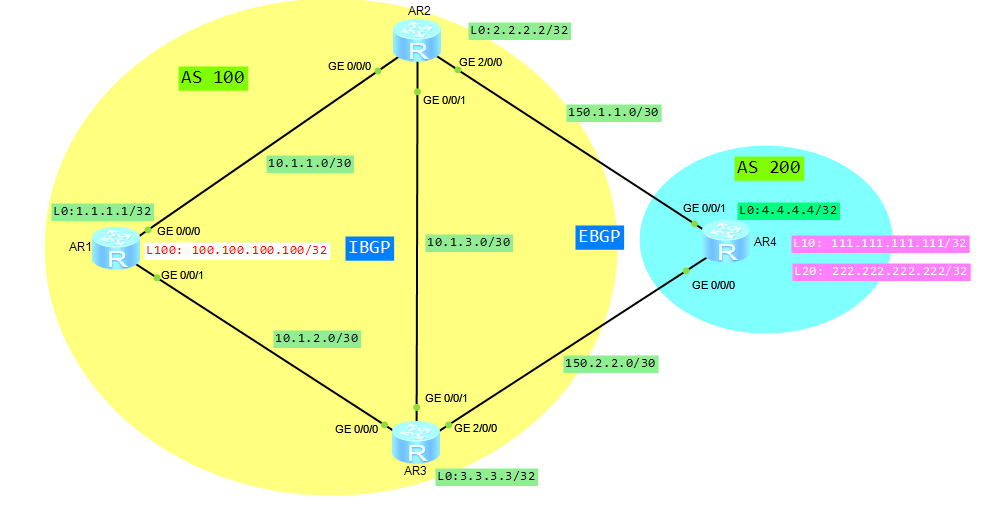 Assure full connectivity based on the attached topology (look at the previous article).
Configure Loopback 10 and Loopback 20 on router AR4.
Import all Loopback interfaces of router AR4 to BGP.
Read More »