Do you remember our quiz regarding OSPF Virtual Links?
I have asked you, how many OSPF Virtual Links are required in order to avoid Area0 partitioning, while still maintaining full IP connectivity through the OSPF topology.
Look at the topology in the picture below: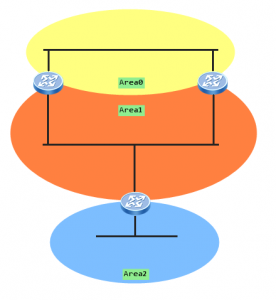 Assuming that we cannot change this topology, OSPF Virtual Links have to be implemented because:
Area2 has no connectivity with Area0
In case of Area0 Ethernet link failure, Area0 will be partitioned.
Let's imagine, how our topology will look like, in case of Area0 Ethernet link failure.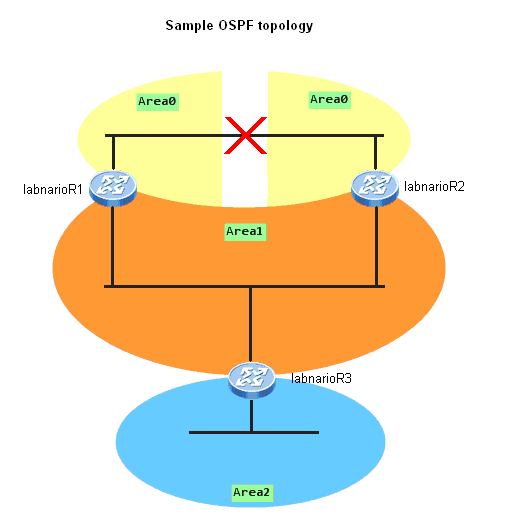 To solve the first issue, OSFP Virtual Link connecting Area2 to Area0 is required.
To overcome the second issue, labnarioR1 and labnarioR2 routers have to be connected via Virtual Link going through Area1. As a result, Virtual Links can be implemented as in the picture below: